What we do
We have built our AI-enabled drug discovery engine, the Benevolent Platform™, to drive a revolution in drug discovery – from target identification through to clinical development.
THE BENEVOLENT PLATFORM™
A versatile, scalable and proven AI drug discovery engine
Comprehensive data foundations
We integrate data from across domains and data types, including 'omics, molecules, experiments, literature, pathology and biological systems to provide a holistic view of biology.
Biology first
Our technology empowers scientists to access an ever-expanding data landscape and map the underlying biology of complex multifactorial diseases in unprecedented detail.
Hypothesis driven
Scientists use our tools to navigate disease networks to gain a comprehensive understanding of biological effects, refine hypotheses and predict high-confidence targets.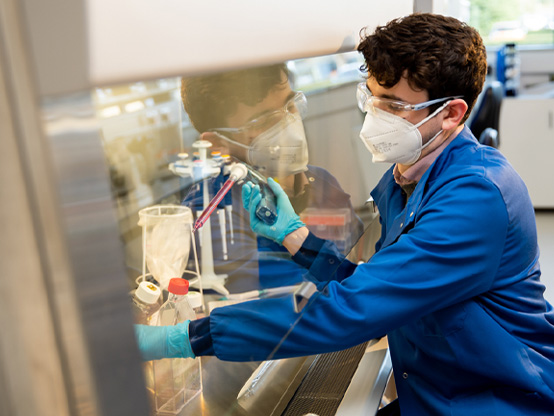 WET LABS AND AI CHEMISTRY
AI chemistry and in-house wet labs reduce development timelines
We can validate high-quality drug targets generated by the Benevolent Platform™ in our fully equipped laboratories in Cambridge (UK), where we have cutting-edge technologies such as CRISPR, RNA-seq and human iPSCs to evaluate target hypotheses in cell-based models.
BENEFITS
Proven to enhance drug discovery