Our new customisable SaaS products enable scientists to make higher-confidence decisions and improve discovery and research productivity.
We are applying our core AI and data foundations to create new commercial opportunities.
Our generative AI products leverage our expertise in natural language processing and experience in drug discovery.
Built on 5+ years of development in pharma technologies that solve challenging problems in discovery and research.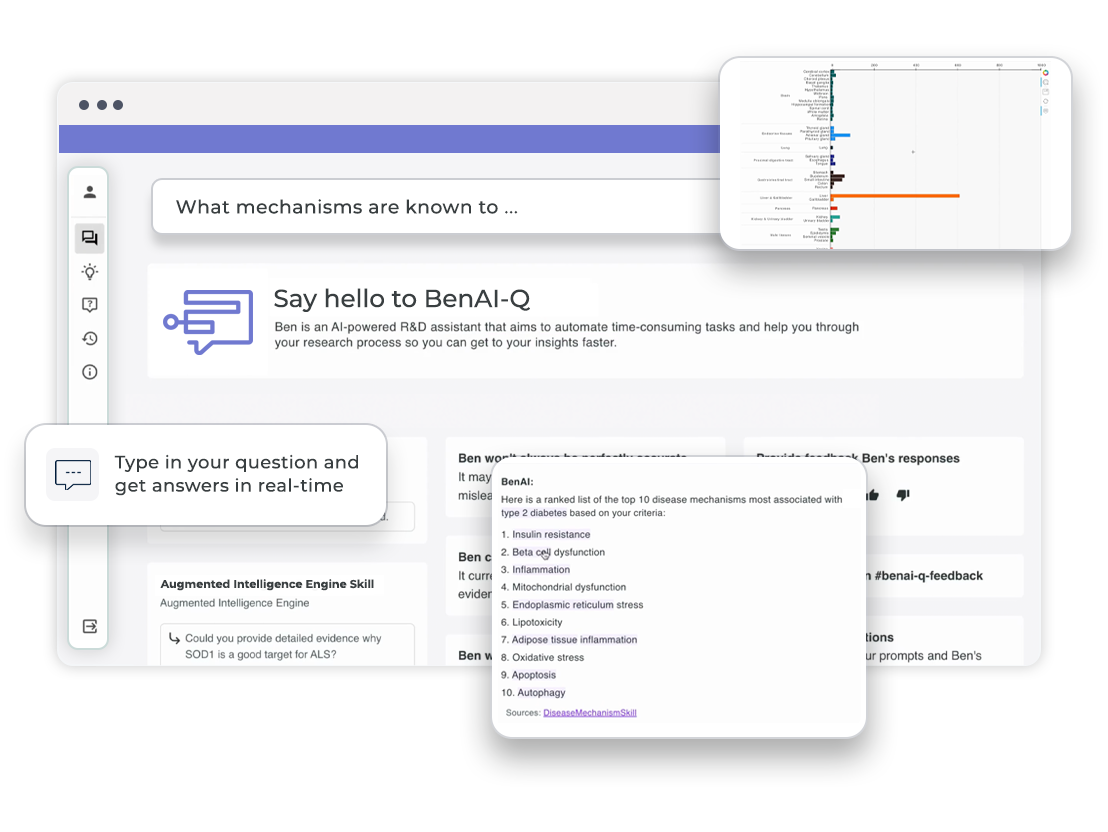 KNOWLEDGE EXPLORATION
BenAI-Q
BenAI-Q investigates, visualises and analyses multi-modal data in real-time, standardises workflows and automates daily research tasks using a curated platform leveraging our Knowledge Graph, bespoke large language models (LLMs) and other core technologies. It works alongside scientists to support them with their daily research.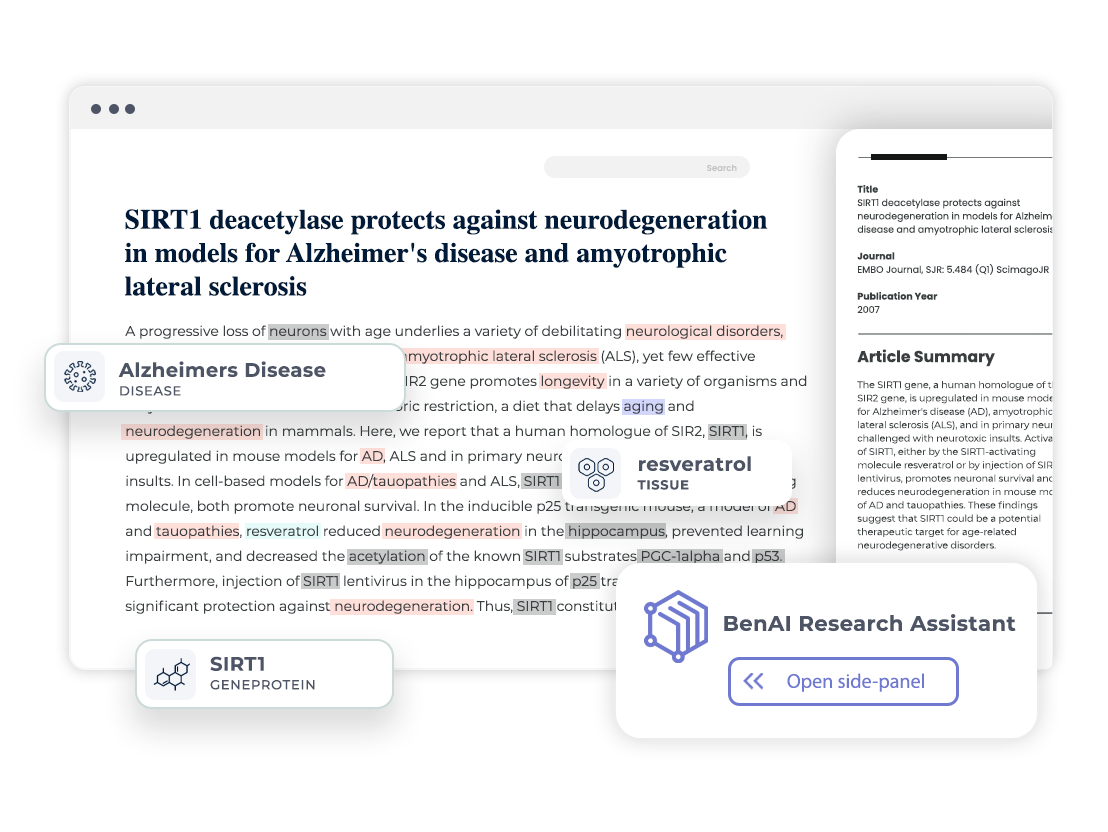 KNOWLEDGE EXPLORATION
BenAI Research Assistant
A web browser extension that speeds up reading and reviewing scientific literature and facilitates greater contextual understanding.
PARTNERING
We partner with leading pharmaceutical and biotech companies to help them unlock biological insights and tackle complex therapeutic challenges.