We partner with leading pharmaceutical and biotech companies to help them unlock biological insights, tackle therapeutic challenges from new angles and develop novel drugs for a range of complex diseases.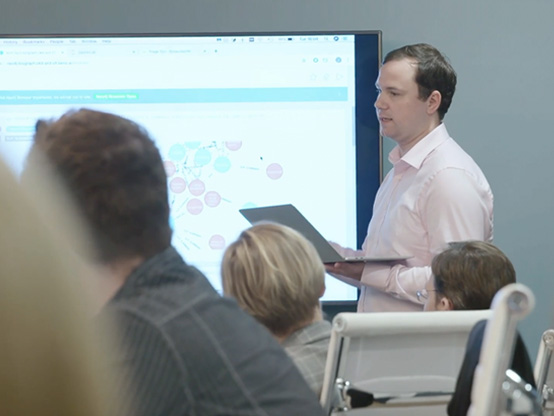 COLLABORATIONS
Work with us to enhance drug discovery and development
We enable our partners to leverage the benefits and insights of the Benevolent PlatformTM to drive innovation in drug discovery and generate novel treatments. Our versatile Platform can find targets for any disease and drug modality, and we can work with partners across every stage of the drug discovery process, including target identification, molecular design and precision medicine.
PLATFORM COLLABORATIONS
Capabilities across the drug discovery process
CASE STUDY
Successful collaboration with AstraZeneca
We have consistently delivered results in our collaboration with AstraZeneca, who have so far selected a total of five targets to enter its portfolio – two in chronic kidney disease (CKD) and three in idiopathic pulmonary fibrosis (IPF).
OUR PARTNERS
Business partners
Academia and non-profit organisations