CASE STUDY
Successful collaboration with AstraZeneca
We have consistently delivered results in our collaboration with AstraZeneca, who have so far selected a total of five targets to enter its portfolio – two in chronic kidney disease (CKD) and three in idiopathic pulmonary fibrosis (IPF).
OUR PARTNERS
Business partners
Academia and non-profit organisations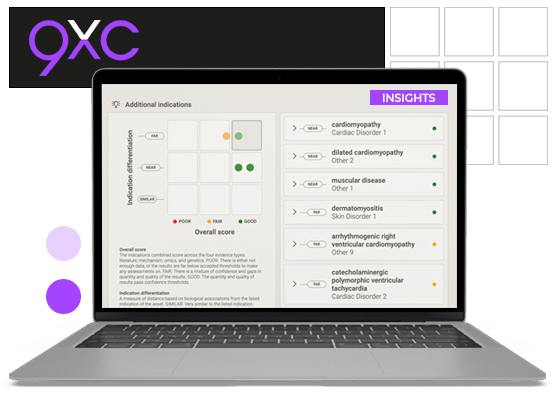 Discover the untapped potential of you r assets
BenevolentAI has partnered with 9xchange, a biopharma asset marketplace, to provide insights on potential asset repurposability and indication expansion. The partnership combines the 9xchange platform with one of BenevolentAI's powerful AI workflows, used early in the COVID-19 pandemic to identify a now FDA-approved treatment. Through this partnership, asset owners can unlock trapped value and buyers can acquire assets with newly-identified indications that were unknown or not previously explored.