Approach
In 2022 we refined and formalised our approach to sustainability, under the direction of the newly established environmental, social and governance (ESG) governance structure and teams.
Our structure draws on senior expertise across Group functions and allows us to prioritise our impact through organisational workstreams and to monitor progress against our plans across the Group. Our attention has been on creating our sustainability framework, developing actionable plans for each material area, and increasing our focus on environmental considerations, including climate change, metrics and reporting. This should accelerate our sustainability ambition within the Group
These efforts are overseen by Board representative, Dr. Susan Liautaud and led by General Counsel, Will Scrimshaw.
SUSTAINABILITY FRAMEWORK
Our path to delivering sustained social, financial and environmental value
At BenevolentAI, our mission is to unite AI and cutting-edge science to discover and develop new medicines for complex diseases. This mission is underpinned by a powerful purpose: to use our AI-enabled drug discovery platform to enhance understanding of biology, empower new discoveries and develop new medicines that generate a positive impact on society.
Four strategic pillars support us in achieving this purpose:
Sustain our leadership position as a clinical-stage AI-enabled drug discovery company, focused on target identification
Deepen our pipeline using the Benevolent Platform™ to rapidly identify and advance clinical assets to commercialise in house and through third parties
Extend our impact across a greater number of non-core therapeutic indications by partnering with pharma and not-for-profit organisations
Build for the long term by establishing organisational scalability and sustaining value creation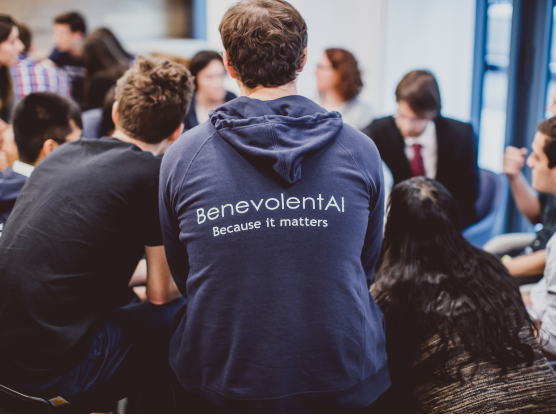 We have identified the following sustainability issues as being the most material for our business and our stakeholders
Diversity and inclusion, attraction and development, safety and wellbeing, innovation, product quality, cybersecurity, ethical conduct, reducing waste and climate change.
Deepen our pipeline
Sustain our Leadership
Extend our impact
Build for the long term

We aim to complete a materiality assessment in 2023 to further our understanding of these issues.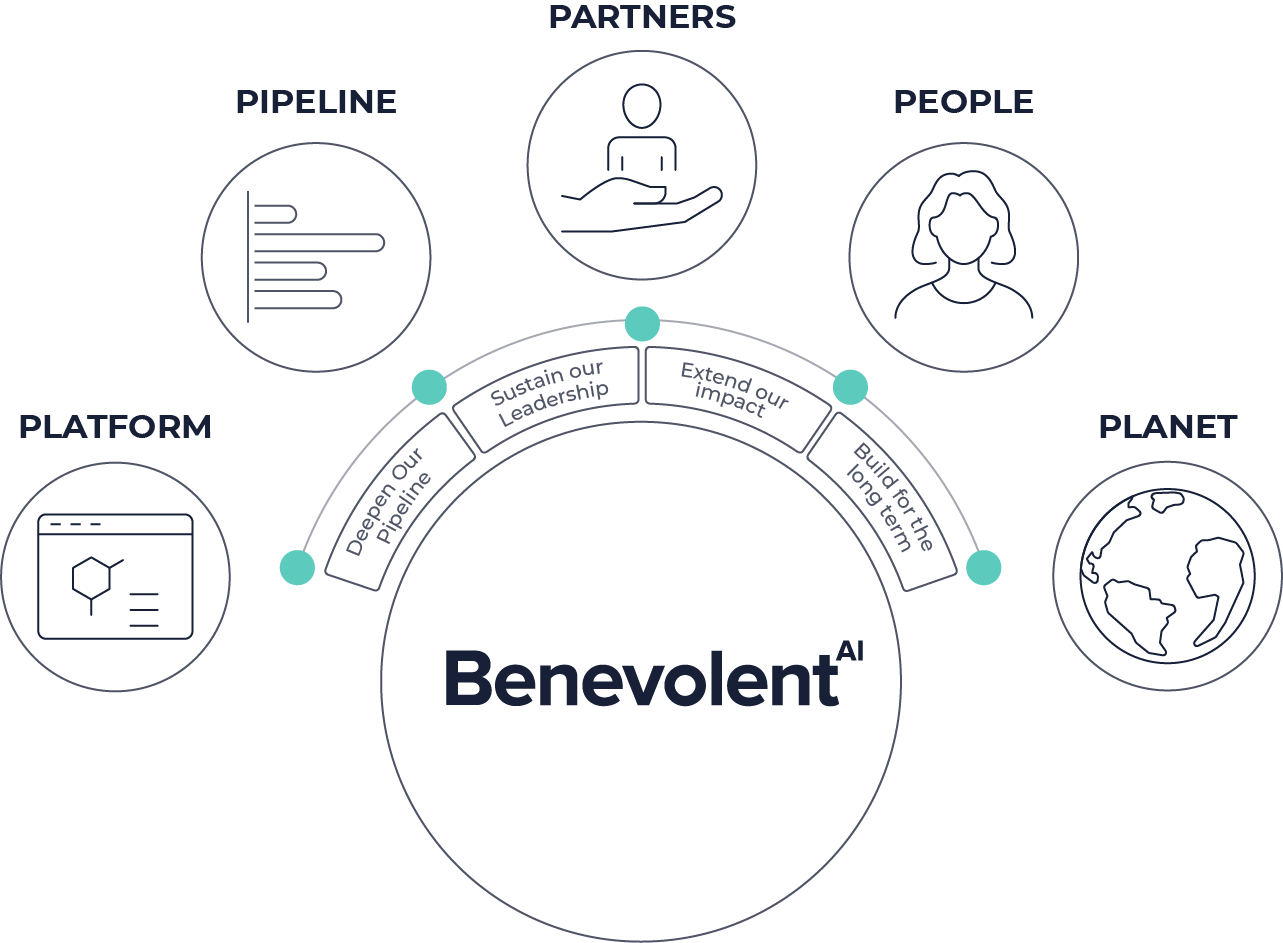 GOVERNANCE
Governance for sustainability
Sustainable governance is built into our Board structures and our robust governance framework, which is bolstered by committees, groups and colleagues who feel empowered to instigate and drive activity within the business. This means many of our most impactful programmes are driven from the bottom-up.
KPI 1 – Board independence
Commitment
Create an independent and diverse Board that can exercise autonomous judgement.
KPI 2 – Board structure and committees
Commitment
Build a solid Board structure and Committees to ensure robust governance.
KPI 3 – Business ethics, compliance and communication transparency
Commitment
Develop and maintain good corporate practices and policies.
KPI 4 – Intellectual property protection
Commitment
We recognise the importance of protecting the intellectual property that is generated in the course of our work, while respecting the IP of others as well.
Protect our intellectual property (IP), while respecting the IP of others.
KPI 5 – Risk management and business continuity
Commitment
Ensure prompt management of all possible risks across our business.
Promptly manage all possible risks across all aspects of our business.
KPI 6 – Information Security and privacy
Commitment
Protect data, infrastructure and employee privacy, aligning with relevant regulations.