Our target identification models and tools help scientists to better understand complex disease biology, make data-driven decisions and select the right drug target from the outset.
DISEASE EXPLORATION
Understanding disease biology to build robust hypotheses
We have developed exploratory tools that allow scientists to access the data in the Knowledge Graph for information surrounding a disease and its associated mechanisms, proteins or treatments. They can build and refine their hypotheses to form the input for our AI models.
TARGET PREDICTIONS
Using machine learning to expand the target universe
Our machine learning systems identify novel insights and relationships to point scientists towards new knowledge.
Our suite of AI models mine the Knowledge Graph, each approaching target identification from a different angle. Some can rank the entire human genome; others provide promising targets that answer biological questions. Together, this complementary suite of tools can reveal new hypotheses and propose drug targets that have never been considered for a disease before.
The Benevolent Platform™ can be applied to antibodies and other biologic agents, in addition to small molecules, to expand the pool of possible drug targets.

PRECISION MEDICINE
Using patient data to enhance target predictions
Studies show that drug programmes grounded in patient or human genetic data have a greater chance of success.1,2 We integrate disease traits, genetics and genomics into our Knowledge Graph and use multi-omics data to generate endotype-specific target predictions that maximise our chance of clinical success.
We also identify individual genes relating to disease phenotypes, or clusters of genes that account for disease symptoms in certain patients. Our multi-omics data-specific machine learning models layer in personalised targets to the predictions list.

TARGET TRIAGE
AI tools enable data-driven decisions to triage and progress promising targets
Our AI tools enable scientists to examine the biological rationale underpinning target predictions. Scientists can rank and filter according to the chemistry, patent and competitive landscape and the druggability and selectivity potential.
Using these tools, scientists can efficiently make data-driven decisions and select only the most promising targets to take into wet lab experiments.
TARGET VALIDATION
Advanced lab capabilities move programmes faster
Targets pass through rigorous experimental validation at our fully equipped wet lab in Cambridge (UK), where we have invested in cutting-edge technologies such as CRISPR, RNA-seq and human iPSCs to evaluate target hypotheses in cell-based models.
The more we do, the more we learn; we use experimental insights to enrich our Knowledge Graph and enhance future target predictions.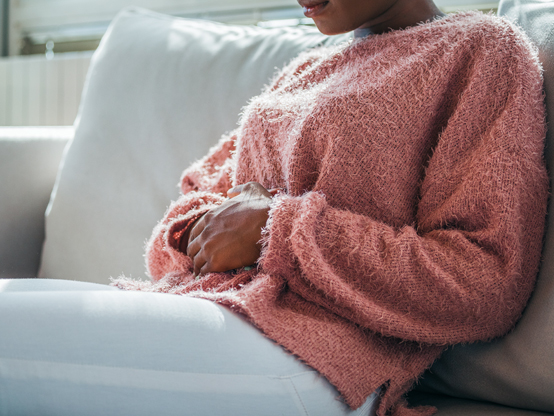 IMPACT
AI-enabled novel target identification in ulcerative colitis
Scientists used our powerful target identification tools to rapidly identify a novel target with no prior reference in published literature or patents linking the gene to ulcerative colitis.