10 Aug 2020
---

---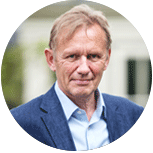 VP of Pharmacology
Epidemiologists have drawn some parallels between the 1918 flu pandemic and today's COVID-19 crisis. But today's disease-fighters have powerful AI tools scientists in the early 20th century could never have imagined.
At BenevolentAI, a small specialist team of experienced drug discoverers used our state-of-the-art machine learning models and tools to query cellular processes subverted by viruses, to understand the (druggable) regulatory mechanisms involved, and then to identify approved anti-inflammatory drugs which control these processes. Peter Richardson, our VP of Pharmacology who headed up this research, will join a panel of experts to explore the possibilities—and the progress so far— of taking AI to the coronavirus fight.
Peter Richardson
Peter Richardson is Vice President of Pharmacology at BenevolentAI. Peter led BenevolentAI's research to identify baricitinib, a drug owned by Eli Lilly and approved to treat rheumatoid arthritis, as a COVID-19 treatment that is now FDA approved as a treatment for hospitalised patients with COVID-19.
---
Back to events