12 Aug 2020
---

---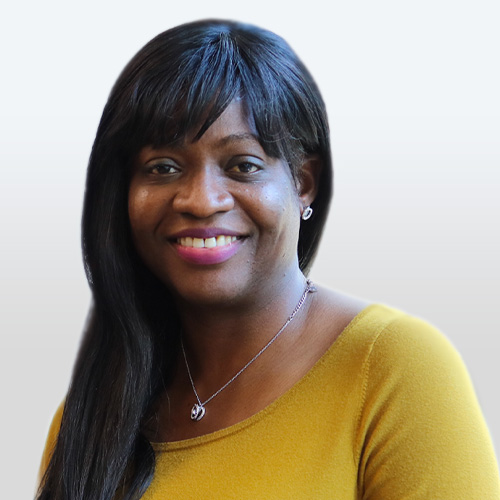 VP Clinical Programmes
It is well documented that the lack of representation in biomedical research is leading to a data gap that can no longer be overlooked if we are to avoid exacerbating existing health inequalities in the age of digital health and precision medicine.
Advances in machine learning (ML) techniques are allowing the scientific community to unlock the potential of biomedical data and extract valuable insights like never before. Yet amidst the hope sits a certain uncomfortable reality: not everyone is set to benefit from these advances. At the heart of innovation in healthcare lie the datasets used to train the algorithms, such as data from scientific literature, clinical trials, omics, and patient real-world data. These datasets are the lifeblood of new technologies. Yet, they have significant shortcomings, since the majority of medical research is conducted on white and predominantly male populations of European descent. This lack of diversity in data has serious consequences for medical care, as the products discovered through the use of these data may not benefit everyone. For example , as Covid-19 is already disproportionately affecting people of colour, working with data sets that do not include that population equally could further exacerbate the health disparities.
→ Read the full blog here [MISSING INTERNAL LINK]
As the industry now seek to put in place solutions, it is important to highlight the role that regulators play. The FDA is at the forefront of this; the question is what is EMA doing?
Questions:
Is there an issue with diverse representation clinical research and is this recognised by European regulatory agencies?
EMA has a number of guidance documents on considerations for sub-populations such as patients with impaired elimination, the elderly, children, women and ethnic subgroups. Are these guidance documents making sufficient impact on inclusion and diversity in research?
What role do regulators have in ensuring adequate representation in data supporting marketing authorisation
Peju Oshisanya
Peju is VP Clinical Programmes at BenevolentAI. She is an innovative operational strategy expert with over 15 years wide-ranging experience relating to strategic programme leadership, planning and management of clinical trials with responsibility for global clinical programmes. She has extensive experience in working in early drug discovery and exploratory phases focused on the transition of early stage assets to clinical development. She has held leadership positions in programme management responsible for key clinical programmes and assets within Eli Lilly, Sanofi Aventis, Pfizer and Takeda. In her current role at BenevolentAI, she is responsible for driving the asset strategy to maximise the value of both early and late phase drug development programmes.
---
Back to events