11 Nov 2020
---

---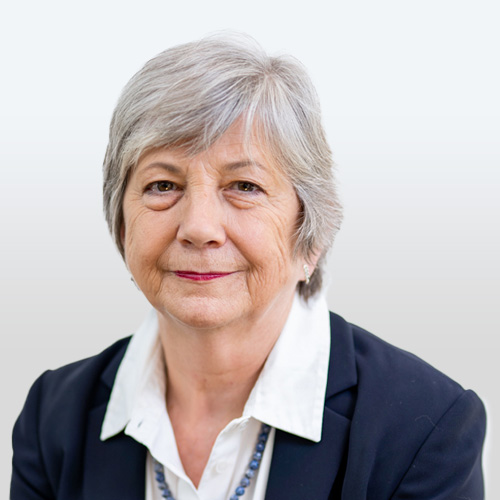 Board Director, BenevolentAI
External And Internal Convergence - A Cross-Sector Approach To Healthcare's Biggest Challenges.
Wednesday, November 11 - 14:45 GMT
As health economies face challenges of improving outcomes while lowering cost, among many others, a cross-sector approach to health and care is vital. Alongside new biotechnologies and combination therapeutic approaches has come the rapid expansion of AI in multiple settings, new digital technologies and, importantly, the more tech-savvy and engaged patient, convergence is starting to make meaningful impacts. How is the industry developing new core digital capabilities, alliances, partnerships and innovative ways to drive better outcomes?
In which ways are health and care industry leaders' driving solutions to healthcare's biggest challenges through different therapeutics, digital, and device combination approaches?
To what extent and in which ways does external innovation fit into this picture for pharma companies like J&J?
How can the wider industry work towards true and meaningful convergence to improve outcomes?
How can this holistic approach and personalised medicine approaches go hand in hand? ‍
Panelists:
Melanie Senior, Writer and Analyst (moderator)
Prabhu Velusami, Senior Director, New Ventures and Transactions, Johnson & Johnson
Dan Vahdat, CEO, Huma
Nikolaj Sorensen, CEO, Orexo
Jackie Hunter, Board Director, BenevolentAI
Eric Marcotulli, CEO, Elysium Health
Prof Jackie Hunter
Jackie Hunter is a Board Director of BenevolentAI. Jackie has over 30 years of experience in the bioscience research sector, working across academia and industry including leading neurology and gastrointestinal drug discovery and early clinical development for GlaxoSmithKline. She founded OI Pharma Partners in 2010 to support the life science sector in harnessing the power of open innovation and most recently was Chief Executive of the Biotechnology and Biological Sciences Research Council. She holds personal chairs from St George's Hospital Medical School and Imperial College and serves on numerous advisory bodies and boards including the Technology Advisory Board of BP plc and A*Star Board Singapore. She also chairs the boards of Brainomix Ltd, Stevenage Bioscience Catalyst and the Sainsbury Laboratories Norwich.
---
Back to events