01 Nov 2022
---
Subjects
Inside Benevolent
Welcome to the latest edition of our #BenevolentStory series, where we talk to a member of our team about their journey and what they do in their role.
Today's post is all about Tracy, who tells us about moving from academia to industry, becoming a working mum and why more people should 'lean in' and apply, even when they don't fit all of the job's criteria.
Tracy, tell us about the work you do at BenevolentAI, and what your typical workday looks like?
I am a Deployment Operations Manager and in the team that is responsible for defining and improving our internal hypothesis generation process and supporting deployments through to clinical development. My role includes coordinating resourcing of a cross-functional group of highly skilled experts, from drug discovery scientists to bioinformaticians. It's a job that requires many hats, so my typical workday really varies: one day I could be helping my squad with OKR planning, on another, I could be facilitating workshops to align processes between deployment leads and teams working on target identification. As someone who loves learning, I really enjoy the opportunity to work with so many different groups of people as I get exposed to topics outside my expertise. I've now been at BenevolentAI for three and a half years and I genuinely feel I learn something new all the time - I'd never heard of databricks until last week!
How did you come to be a part of the BenevolentAI team - tell us about your background.
I'm a scientist by training: I completed my PhD in obesity at the University of Edinburgh and then ventured down to London to do a postdoc in type 2 diabetes at Imperial College. I decided to leave academia because I wanted to be able to work more collaboratively instead of on the lab bench by myself.
Making the switch from academia to industry is always daunting; you're leaving the comfort of what you know and stepping into the unknown. In between all the uncertainty, I was confident about two things: firstly, that I wanted to stay in London, and secondly, that I wanted to work at the intersection of AI and drug discovery. I found BenevolentAI because it was one of the rare companies that fit both criteria and it had a role open in drug discovery operations. Even though I was worried that I didn't meet all the desired criteria exactly, I had just finished 'Lean In' by Sheryl Sandberg, which encouraged you to apply even if you don't fit 100% of the job specification. I'm so glad I did; BenevolentAI looks at so many different criteria when assessing candidates, including how your background links to the potential value you could bring to a role.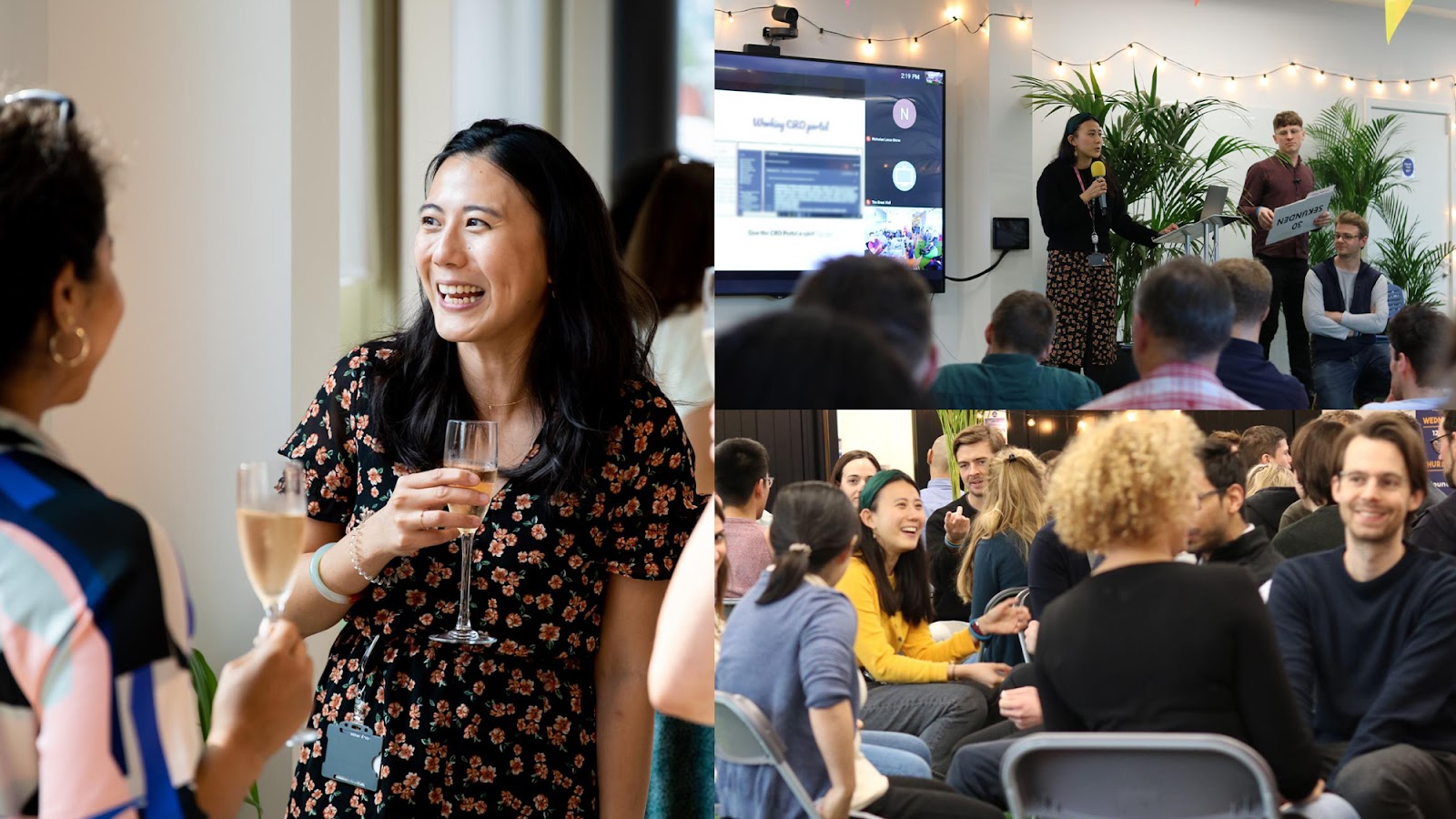 What do you enjoy most about working at BenevolentAI?
I really feel the people at BenevolentAI help drive our company culture. There's something here for everyone: from #bookclub (for the bibliophiles) to the #the-dram-busters (for the whisky lovers). I love that we can socialise with colleagues outside of your immediate team on shared interests. I remember receiving a welcome postcard signed by BenevolentAI colleagues before starting, and was struck by the difference from academic culture. Some of the best people I've ever worked with have been at BenevolentAI, and I've made many friends here that I keep in contact with outside of work. People here are just genuinely nice, friendly, easy to talk to, and this goes all the way up to the leadership team.
What makes you happiest outside of work?
I love travelling and experiencing new cultures and food. I was worried that I would travel less after having a baby but I made a conscious effort to travel during my maternity leave. I've taken my son to Scotland, NYC, Spain, San Francisco and Wales - all before the age of one!
Being a working parent comes with its challenges, but since returning to work I've found an amazing community of fellow parents to speak to. The #gender-network and #parents- and-carers-network organise great talks that make you realise you aren't alone in facing the challenges and difficulties of being a working parent. I really feel BenevolentAI makes an active effort to support returning parents - the new nursery/pumping room is an example of the small details that really make a difference in helping returning parents feel welcomed back at work.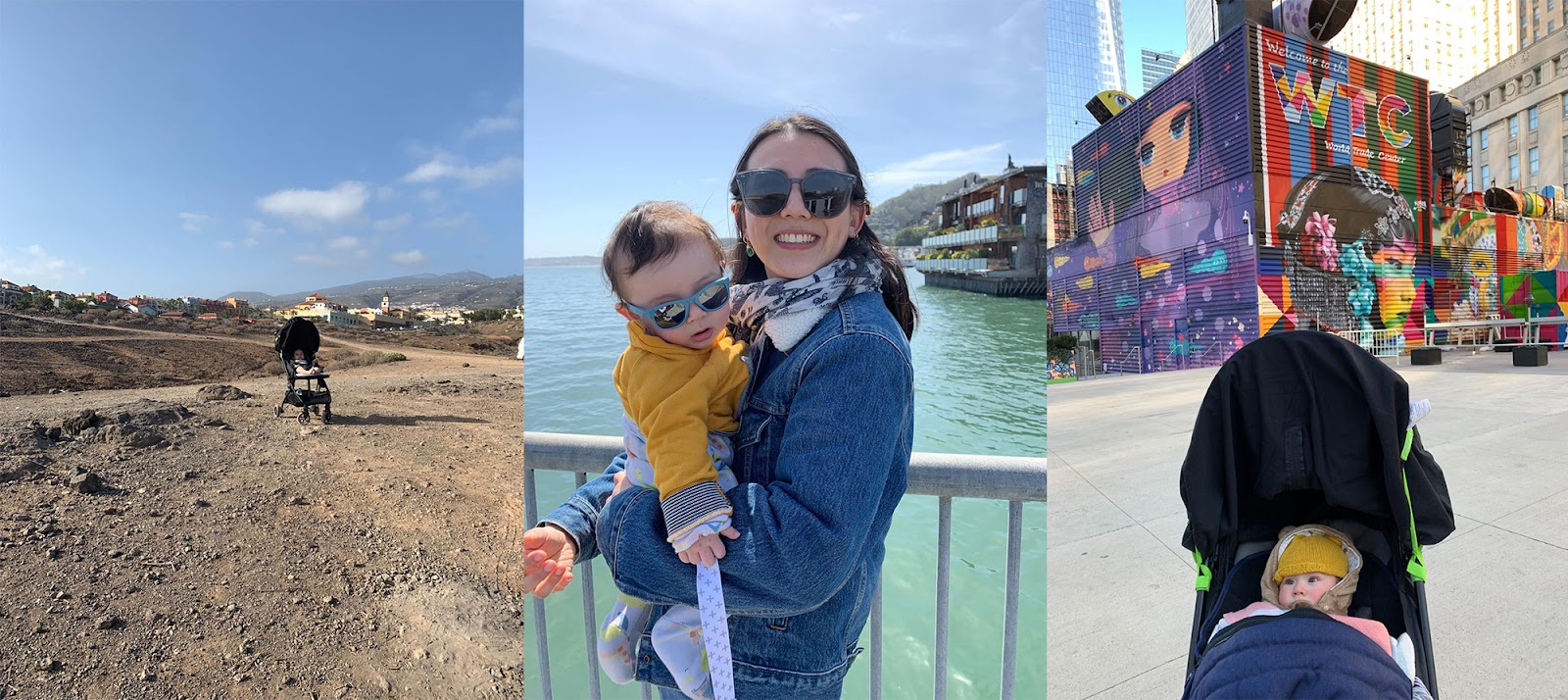 Any tips for aspiring BenevolentAI employees?
Apply, even if you don't fit 100% of the job criteria! It's our role to assess whether you are a fit, and how can we assess you if you don't apply?
At BenevolentAI, we build and use technology to tackle one of humanity's greatest challenges: discovering new and better ways to treat disease. Want to help us create a healthier future for patients everywhere? Explore our career opportunities. ‍For more culture content, visit our Inside Benevolent blog.
---
Back to blog post and videos