27 Apr 2023
---
Subjects
AI drug discovery
---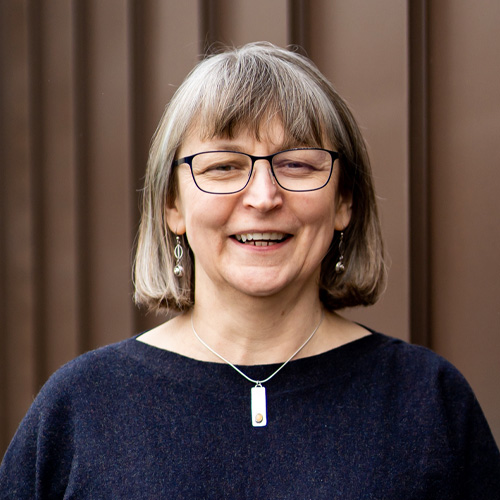 Chief Scientific Officer
Anne Phelan, Chief Scientific Officer at BenevolentAI, has been listed among the pharma industry's thirty most influential individuals on the Medicine Maker Power List 2023.
To mark the occasion, we sat down with Anne to ask her a few questions about what excites her about the industry, how we can build a more inclusive industry for women, and what legacy she hopes to leave behind.

1. You were recognised for your "tireless efforts to drive progress and innovation in drug development" and for setting a "new standard in the pharma industry". What would you say has been the most innovative and exciting breakthrough in the pharma industry in recent years?
Obviously I would say this, but AI and machine learning. AI can be integrated from early discovery to clinical testing, to enable scientists to discover the best therapeutic targets, and the best drugs, for treatment of the most relevant patients. I genuinely believe that the augmented partnership of AI and scientific expertise will result in a faster, more cost effective, inclusive and more efficient drug discovery and development model, while expanding the search for treatments in typically neglected disease areas.
Another exciting breakthrough of course are mRNA vaccines. Necessity is the mother of invention, but the COVID pandemic brought an urgency that enabled dramatic acceleration in the pharma industry's technical capacity to deliver. Perhaps more importantly, it created a proof of principle in vaccine design and manufacture that will enable rapid expansion into a wider disease space.
2. At BenevolentAI, you've been a trailblazer in demonstrating how biomedical expertise can work in partnership with AI. What do you think makes AI so exciting for pharma?
The sheer volume of biomedical literature and the complexity of human biology is an unfathomably difficult area for even the most gifted scientists to traverse unaided. Knowledge and information across different dimensions of disease, dysregulated cellular mechanisms and pathways, identification of optimal points of therapeutic intervention, reasoning through potential safety concerns, and assessing the approaches for success in clinical trials all require the capacity to interrogate and interpret vast amounts of data. These are challenges that well trained artificial intelligence and machine learning models thrive on and clearly represent the potential for a step-change in the way we think about drug discovery and the delivery of drugs to patients.
3. In terms of the industry more broadly, you're a strong advocate for the need to clear the barriers to women's progress, so women can advance into leadership positions where "they can make the greatest contributions to the life sciences". What advice would you give to leaders wanting to promote diversity?
I have often found myself walking a tightrope of wanting everything to be fair and equal, while also not patronising women through positive discrimination. While it is important to judge people based on their skills and capabilities rather than their gender, leaders also need to be vigilant about providing an environment where women are recognized, championed, supported and mentored up through the ranks. Reflecting on my own journey, two of my biggest opportunities when I was at Pfizer were given to me by senior women who advocated on my behalf. So, make sure you take the opportunity to be a mentor or sponsor. There is nothing better than to see someone succeed, knowing that you helped them realise that potential.
More generally, leaders in our industry — both male and female — have to be visible, lead by example, dismiss myths of what can and cannot be achieved and foster an environment of opportunity.
4. And finally, what would you like your legacy in pharma to be?
That's easy: a novel treatment that provides therapeutic benefit to patients in a disease with significant unmet need.
Check out the full Power List on the Medicine Maker website.
---
Back to blog post and videos