07 Jul 2022
---
Subjects
Inside Benevolent
Welcome to the first edition of our #BenevolentStory series, where we talk to a member of our team about their journey, what they do in their role and why they chose to join BenevolentAI.
Today's post is all about Olly Oechsle, and how he found his passion for building software for scientists.
Tell us about the work you do at BenevolentAI, and what your typical workday looks like?
I work for Benevolent as a software engineer, and direct the engineering behind the Benevolent Knowledge Graph, which is the basis for many of our scientific tools. I look after the engineers across the various teams involved, and spend a fair amount of time meeting with my team and one-on-one with my reports.
At the outset of the pandemic, I switched to weekly meetings with most people and haven't looked back - it keeps the calendar busy, but it's a great way to keep up with everybody in a hybrid environment.
Speaking of hybrid working, at home, I'm lucky to work from my 'shoffice' (shed office), which is decked out with all the essentials: wired internet, electricity and a sleepy cat.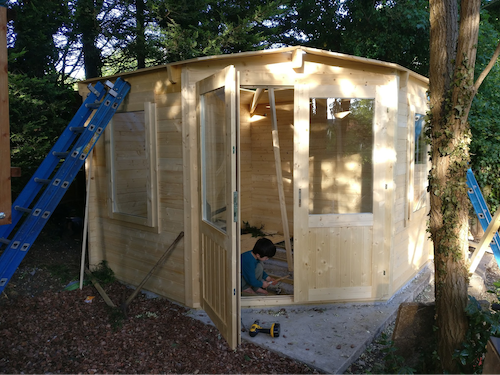 My son helping to build the 'shoffice'
How did you come to be a part of the BenevolentAI team - tell us about your background.
I started programming computers pretty young, around 10 years old, studied Internet Engineering at University and went on to a PhD in Machine Learning. Afterwards, I drifted into software development across different industries, including finance, farming, and for national newspapers. If I hadn't done that, I would have enjoyed medicine, which is why working at Benevolent is such a perfect combination.
What inspires you to log in every day?
Benevolent is a complex business. There are more interesting topics to work on than there are hours in the day. It is more of a challenge to decide what not to do, to be honest, but certainly, a day doesn't go by when I'm not keen to get started - and it's felt that way for six years.
There is something inherently interesting about unsolved problems. At Benevolent, our work is not to follow a well-trodden path, but to find better ways of addressing some of the most difficult problems in science. Human biology is challenging on many levels; there is always something new to try.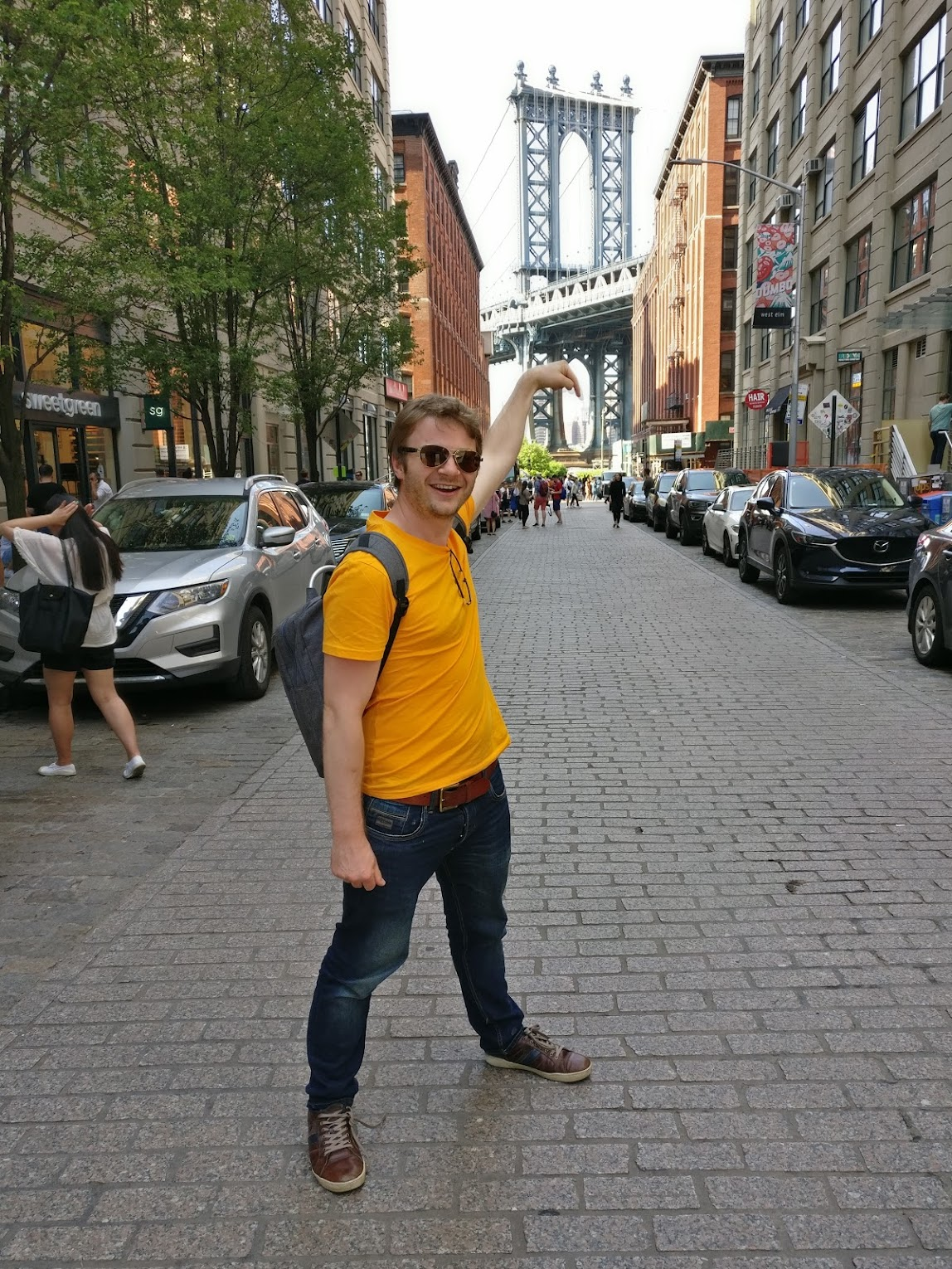 During a trip to BenevolentAI's New York Office to meet new joiners, then in Dumbo, Brooklyn, May 2018
What about working at BenevolentAI have you found most surprising?
I'm often struck by the disparity between technologists and scientists. Bluntly, technologists are usually optimists - everything can be made to work. Meanwhile drug discovery is beset by long R&D cycles and high-profile failures, which are accompanied by a natural scepticism. With this in mind, I was surprised by the speed by which Benevolent was able to identify baricitinib as a potential treatment for COVID, in which I played a minor role. It just jumped out right away, taking everybody by surprise. I believe we would never have discovered this without the years of investment into building our knowledge graph, which underpins everything we do. The fact that this drug has gone on to save thousands of lives is a humbling thought. There aren't many places where you can get that.
What made you decide to apply to BenevolentAI?
With the benefit of hindsight, I can now claim that it was an obvious decision for the reasons described above, but at the time it wasn't. It's never easy to move on to a new chapter in life, particularly when you have the luxury of choice. I hesitated before applying to Benevolent and again before accepting the role. I remember clearly standing in the dark one night (less poetic than it sounds; I was getting my young son to sleep) and realising that it all made sense. Since then, my interest in the area has grown and I've learned a lot. I haven't looked back.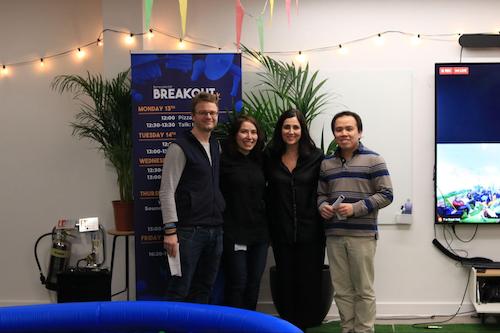 At BenevolentAI's inaugural Innovation Week in January 2020 with CEO, Joanna Shields, after winning the "People's Choice" award for our work researching a genetics-focussed knowledge graph
Any tips for aspiring BenevolentAI employees?
Benevolent is a place where everybody is always learning. There are enough fields of computer science at play at the company, and that's before you look at the science side! There is a lot of technical jargon to learn. This is the fun of working across domains. We've still all got plenty to learn - if you've got experience we haven't, you'll find it a great place to have your ideas heard, and to learn about the fascinating domain we work in, with all the great people already here. If you prefer simplicity, it might not be the place for you, but who really wants simplicity anyway?
At BenevolentAI, we build and use technology to tackle one of humanity's greatest challenges: discovering new and better ways to treat disease. Want to help us create a healthier future for patients everywhere? Explore our career opportunities. ‍For more culture content, visit our Inside Benevolent blog.
---
Back to blog post and videos