22 Dec 2021
---
Subjects
AI drug discovery
---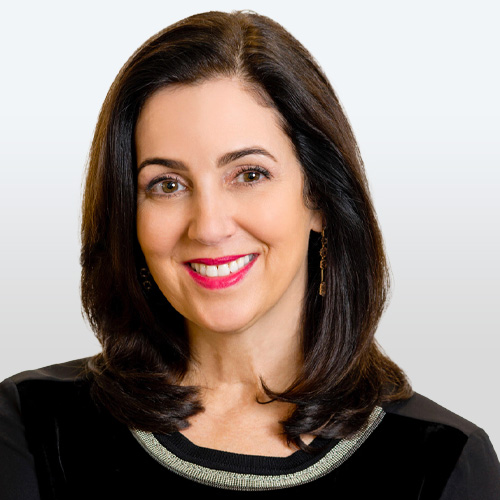 CEO
I recently had the privilege as co-chair to lead the Global Partnership on AI (GPAI) Summit and speak at the Paris Peace Forum about our work to ensure the development of responsible and ethical AI.
I left the Summit and Forum even more committed that we must act — collectively, decisively, and with compassion — if we are to ensure an AI-enabled future that benefits all.
The symbolism of the GPAI Summit, which took place on November 11/12, coincided with marking commemorations of the end of WWI. A time when technology and innovation served to kill and destroy rather than help, heal and facilitate—the very opposite of its intention. At the opening of the GPAI Summit, President Macron described our collective responsibility to take up the torch and "be the light in the digital age." The discussions at both events recognised the urgency of tackling some of the most significant issues facing humanity rather than being passive in technological disruption. Our world is at an inflection point, and we must collectively choose to shape the changes that technology enables. It is up to us to rise to the new technological challenges of our time, enlighten the path before us, or continue to be swept along with the changes.
In this context of acceleration, our work at GPAI is explicitly directed towards ensuring that AI's ethical development and deployment becomes the benchmark known by all, helping us build our collective action during this time of digital transformation. This exercise is crucial, as it must contribute to promoting digital technology in the service of progress in health, education, and innovation. Technology must be guided to improve the lives of our fellow citizens. From this perspective, we have the responsibility to 'take up the torch of our processors of past centuries and be the light in this digital age, building trusted technology that respects democratic principles and values.
This work must help us identify and reduce the misuse of digital technology and artificial intelligence. The power and potential of AI is undeniable, but as is the threat it poses to our human rights, security, and privacy if unregulated. Algorithmic bias risks perpetuating global inequalities and infringement of fundamental rights and freedoms. We are already witnessing the problems when AI is deployed recklessly without ethical guiding principles. If we want AI to be a driver for innovation, prosperity, and democracy, then international frameworks must be created to define its boundaries, use, and deployment to secure public trust and ensure this technology is developed for the benefit of all.
The road to responsible innovation must start with implementing the appropriate global frameworks. The frameworks we relied on for centuries no longer fit in a world defined by emerging and constantly evolving technologies. This is precisely what we explored at the GPAI Summit on the 11th and 12th of November in Paris, which ran concurrently to the Paris Peace Forum. The GPAI was launched by President Emmanuel Macron and Prime Minister Justin Trudeau in 2018 in response to this urgent need and to ensure equitable and responsible AI use. Today it is endorsed by the G7 countries, brings together over 20 member states, and includes AI experts from civil society, academia, industry, and governments. I was elected for a second year as Chair of the GPAI Steering Committee and the Multistakeholder Group Plenary, and it is our ambition that GPAI should become the ultimate convening organisation for experts to gather, discuss, and most importantly, find solutions to the most pressing issues in AI facing the global community.
The GPAI Summit was also an opportunity to hear from the GPAI working groups about the projects they are developing and implementing in 2022. It was an honour to present the extraordinary progress they have made to President Macron. All working groups have embarked on projects with purpose and impact that demonstrate how AI can indeed be directed to serve all in society. At the heart of their work is uniting human and machine intelligence to tackle humanity's challenges and establish guidelines for responsible AI use.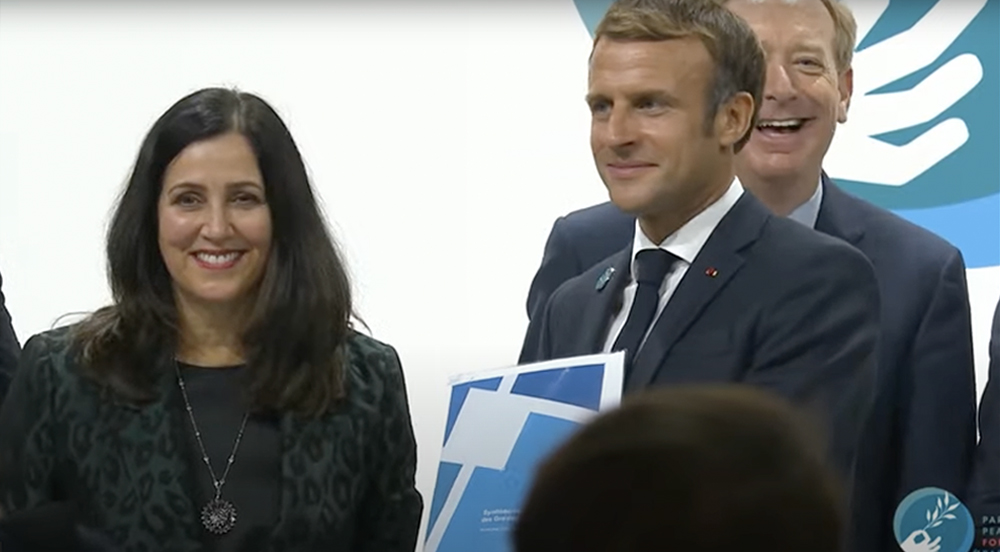 That same weekend of the GPAI Summit, another major global multilateral, multi-stakeholder gathering was taking place in Paris, and I was delighted to take part in those conversations as well. The Paris Peace Forum (PPF) mobiliesed stakeholders for collective action to advance global governance solutions.
Vice President Kamala Harris opened the PPF panel by reminding delegates that "it is up to us, all of us, to realise the opportunities of technology and minimise the threats." The proceedings reaffirmed the importance of collective action and the dangers of countries pulling up drawbridges when it comes to advances in this technology. We spoke about the urgent need to work together to establish an equitable, responsible, mobilised, and "human-centric" model for the development of AI.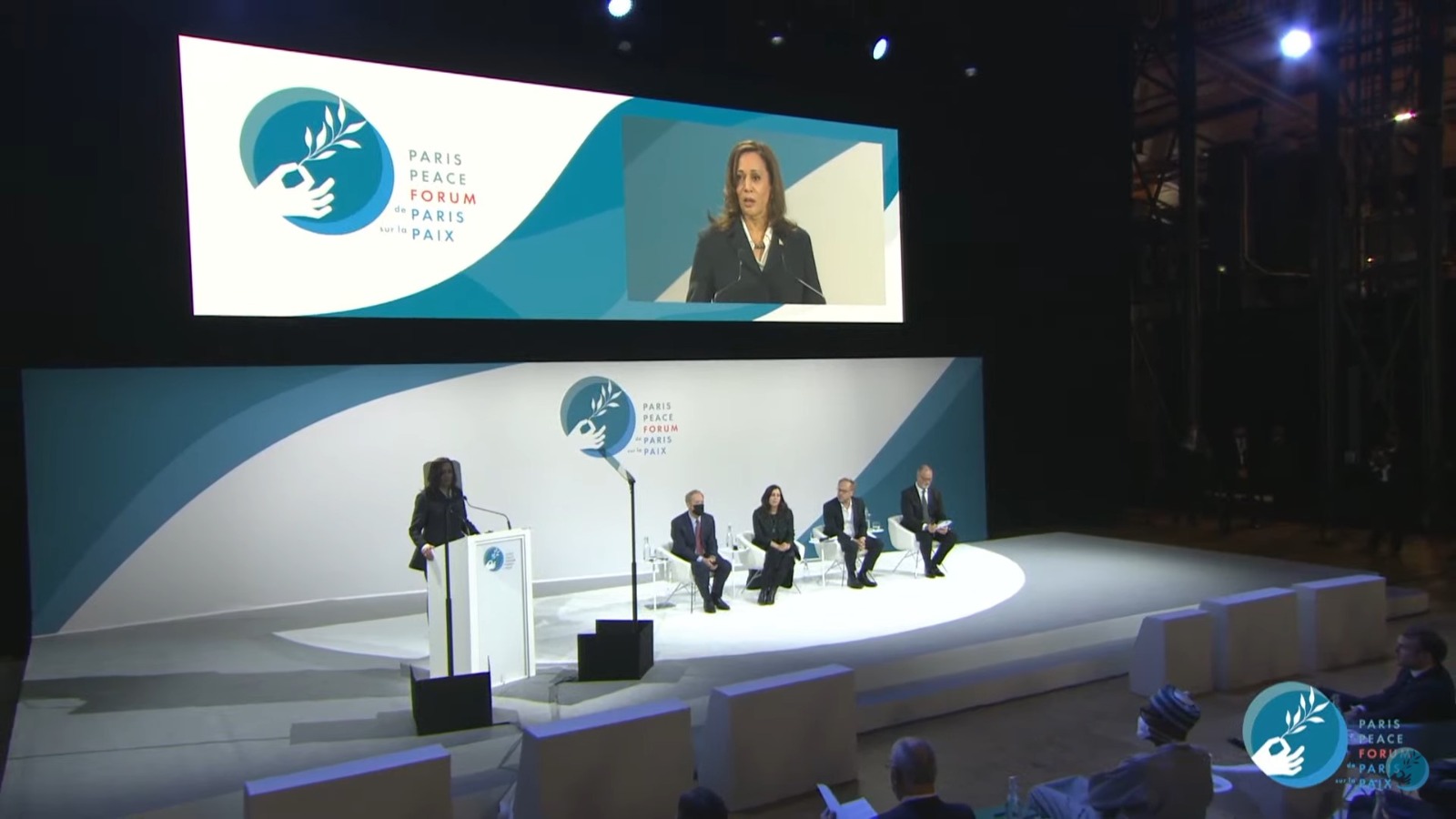 This is also critical to the work at BenevolentAI to leverage AI to discover new medicines to treat complex and devastating diseases and help people live healthier, happier lives worldwide. Many of the projects and research the GPAI working groups are currently undertaking are distinctly relevant to this mission. For instance, what the AI and Pandemic Response Group are doing to foster international collaboration and open biomedical datasets to support drug discovery, and the progress the Data Governance group is making to create the support of real-world data trusts that ensures data is shared safely equitably for social benefit.
To keep systems in check and address the potentially discriminatory impact of AI, we need multistakeholder approaches. I am proud to Chair an organisation like GPAI, which is committed to the global development of ethical AI frameworks. Equally so, I am proud to lead a company like BenevolentAI, which uses technology as a force for good to rise to one of humanity's most significant challenges: finding new medicines to treat complex and devastating diseases.
It will depend on all stakeholders involved in developing and deploying AI to ensure a safer, more equitable world for all. The fact that world leaders and AI experts convened in Paris for both the GPAI Summit and the Paris Peace Forum fills me with hope, but our work on ethical AI is just at the beginning. Through multilateral action, I remain hopeful we can rise to the challenges we face in a world governed by new technologies. To collectively protect our rights and freedoms in favour of an open, responsible human-centric model for AI, fully compatible with the spirit of innovation and accountable technological advancement is indeed possible. As I said in my speech to the GPAI Summit: 'When we consider a future governed by artificial intelligence, it is often easy to see the negative – to ignore the hope and see only the fear. But it doesn't have to be this way if we work together."
We must aspire to build a world where technology is an ally of citizens rather than an enabler of inequality and create a bright future for all.
---
Back to blog post and videos